Season 4
Wednesday, August 23, 2023
we are currently working to improve the audio player. Please check back.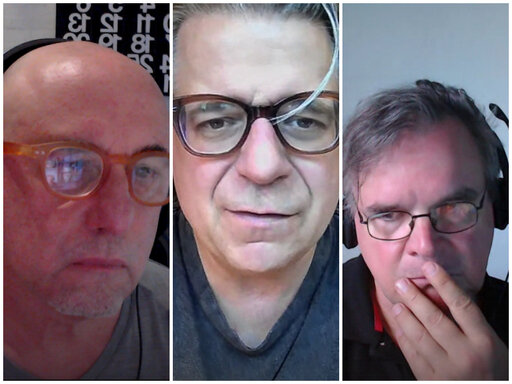 This episode is resplendent with expletives. You have been warned.
Greg Olear joins the pod to discuss his novel "Empress: The Secret History of Anna K." Greg Olear is an author, novelist, journalist, and podcaster. His substack, PREVAIL tackles the currently mad political news cycle as both weekly articles and podcast episodes. His Friday YouTube podcast is called The Five 8 featuring well known political guests. We leave the politics to one side for most of this conversation to focus on this heartbreaking fictional autobiography of the life of Anna Komnene, first daughter to the usurping Byzantine Emporor Alexios Komnenos and her thwarted rise to power. The book covers the life of this amazing woman during a period of history left largely untouched by modern historians. Eventually, we drift off to touch on the songs of Taylor Swift and Joni Mitchell, and his warning about Leonard Leo. This was a special interview for us. We hope you enjoy it.